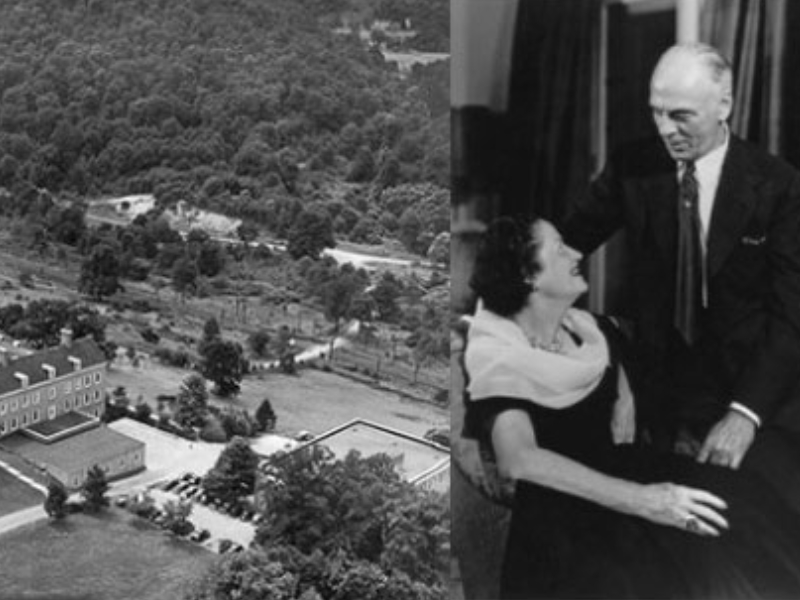 Reader's Digest magazine was founded by DeWitt Wallace in 1922. The magazine focused on DeWitt's idea of collecting a sampling of his favorite articles on many subjects from various monthly magazines – sometimes condensing and rewriting them, and to combine them into one magazine.
Within a year of the Digest's launch in New York City, the founders, Dewitt and his wife Lila moved its company office to a garage in Pleasantville. In the late 1930s, they acquired a property in Chappaqua, New York with the intention of creating a beautiful environment for their growing workforce and rapidly expanding publishing business.
For its headquarters in Chappaqua, the magazine company built a Georgian-style brick building that reflected the Early American architectural and decorating tastes of Mrs. Wallace. And when Reader's Digest grew to be the most popular general interest magazine in the United States, the office space was expanded to nearly 700,000 square feet.
In 2004, major changes in the publishing industry led the Reader's Digest management team to sell the renowned property. Reader's Digest remained as a tenant in the Cupola Building until the company relocated its remaining headquarters to New York City in 2009.
During late 2016, Wilder Balter Partners, Inc. signed a long-term lease with Summit/Greenfield Partners, the owners and developers of the Reader's Digest Building. While retaining some of the original architectural details of the the iconic structure, the Cupola Building is currently undergoing a conscientious renovation into a residential community dubbed, Chappaqua Crossing Apartments.